Pride of Guernsey: Proud to be our sponsor
'GIVING something back to the community' is how the Pride of Guernsey Awards' first event sponsor sees its involvement. Recruitment agency Alexander Daniels has also taken on the role of sponsoring a new category, Customer Service of the Year, and director Andrew Partlow said they were delighted to be involved.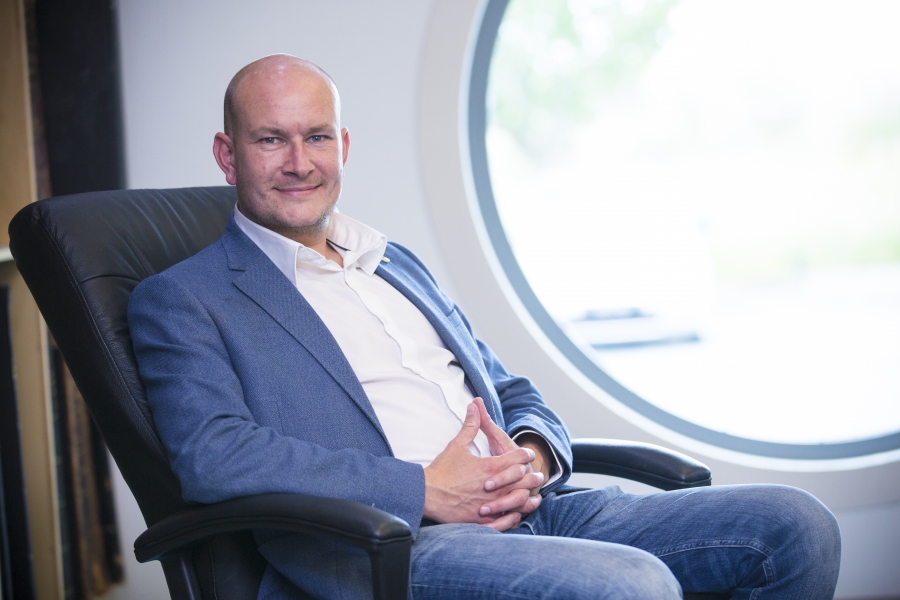 Andrew Partlow said they were delighted to be involved.
On the day that voting in this year's awards gets under way, Mr Partlow said the firm's move to sponsor the event and a category was a progression of the company's existing work with the Press. 'We already had a good working relationship with the Guernsey Press,' said Mr Partlow. 'We like to work in partnership and that is where it sprang from.
'Apart from the commercial element of it, we like investing in things that are in line with our business. The Pride awards are all about people and the recruitment industry is all about people.'
He said it was good to have awards that were not about which was the best business. 'They are genuinely about the island and about the people,' he said. 'What we absolutely love about the awards is that almost anybody can be nominated for a lot of awards.'
He said the ceremony itself is 'truly heartfelt'.
'The other main thing that is really important to me is that while I'm not a Guernseyman, I've been coming here since I was a few weeks old and there is so much good work that happens in Guernsey.
'I've been to quite a lot of countries and states all over the world, but the community in Guernsey really stands out.
'So many things get ruined as time goes on, but one of the things I really love about Guernsey is its quietness and community spirit.
'We see this as giving something back to the community.'
As well as being Pride's first event sponsor, AD has also provided backing for a new category for the person who has provided the best customer service.
Again, said Mr Partlow, this fits in well with recruitment but it also paid tribute to people who came into contact with the public on a daily basis, even when they just pop into the newsagent to pick up the milk or a newspaper. 'That person serving you does have an influence on your day.
'They may think of it as a minimal role, but it's of great significance to people's normal working day.
'If we look at what the Pride awards are about, that is the people of Guernsey, the general feeling you get whether you live here or whether you're a tourist is that the customer services industry deserves this recognition,' said Mr Partlow.
He said the firm was delighted to be involved. 'From start to finish, it's a pleasure to be involved with these awards and working with the Press as well. It's not a business arrangement – as far as I'm concerned it's a proper partnership.'
n www.prideofguernsey.com and see today's supplement
Voting closes at 10am on 31 August.