Teacher of the Year: Bonny Murray
'PHENOMENAL' Bonny Murray has been nominated for the HSBC-sponsored Teacher of the Year award.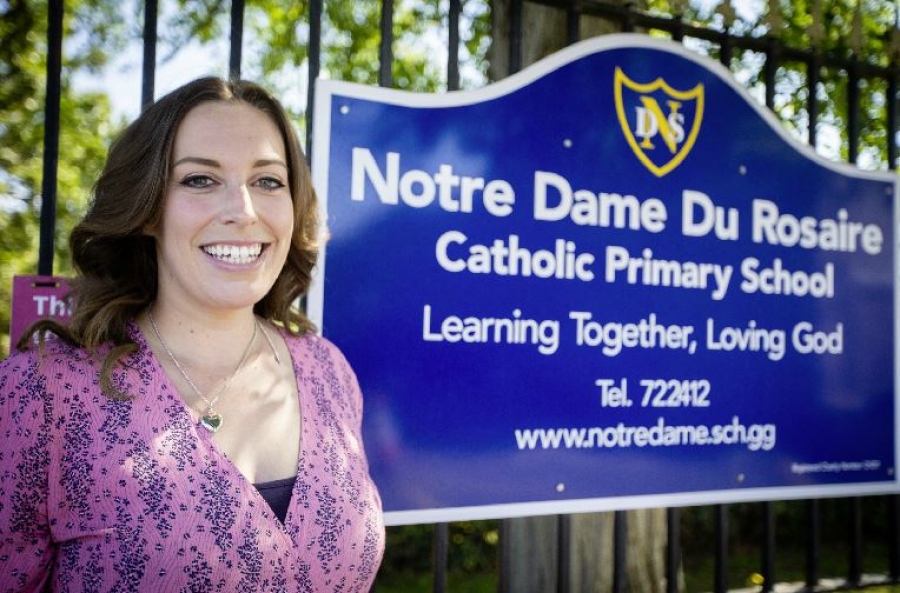 Lilly-Belle Smedley, 9, nominated her teacher for the award after being in her class at Notre Dame du Rosaire for two years.
Lilly Belle said: 'Not only is she the best teacher in the world, but she also goes above and beyond and then some more to be loving, kind and caring.
'Miss Murray encourages me to be my best and supports me in all the decisions I choose to make.'
Lilly-Belle's mother, Rose, was very impressed by the level of care provided by Miss Murray, particularly as Lilly-Belle has been in and out of hospital over the past two years.
'She always checked up on and monitored Lilly-Belle, even checking in during the night. We've never had a teacher who has cared so much.'
Lilly-Belle added: 'The care for her students is endless and she has been a great friend as well as an awesome teacher.
'It is actually pretty hard to put into words and explain what a phenomenal teacher and human being Miss Murray is.'
Miss Murray has been teaching for eight years and said her favourite part of the job is helping children to enjoy learning and to grow in confidence.
Lilly-Belle said: 'I don't think there can be another teacher on the planet who would be more deserving of this award than Miss Murray.'